News/Events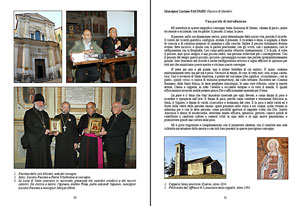 2008-03-20. Proceedings of conference published
Just before Catholic Easter the Proceedings of 2-nd conference "Saint Anastasia - the Patroness of Peace" appeared. The conference was held in Mondovì (Piedmont, It.) on Sept. 22-nd, 2007. This is undoubtedly unique publication on the theme. Electronic variant of it can be found in section «
Publications
». The 3-d conference is planned to be in St.Petersburg (Russia) on June 2009 and organized by St.Petersburg's community of Saint Anastasia.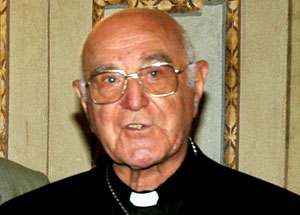 2008-02-15. In memory of Monsignor Marijan Oblak, archbishop of Zadar
Monsignor Marijan Oblak peacefully deceased in his beloved Dalmatia city on February 15-th and was buried in the chapel of St. Anastasia Cathedral. He was permanent supporter of St. Anastasia project and devoter of Her cult. His personal participation in recent symposium and exhibition in Mondovì gives it the last proof.
2007-12-25.